We wanted to share a few key details about our latest release, which is now available.

Quarantined Email Daily Digest
In order to provide better visibility to end users regarding emails that were automatically removed from their mailboxes, and in order to allow them to flag potential false positives, we have added a new feature called the Daily Digest. This new feature will provide each end user with a quick summary of emails addressed to them the previous day that were quarantined by IRONSCALES.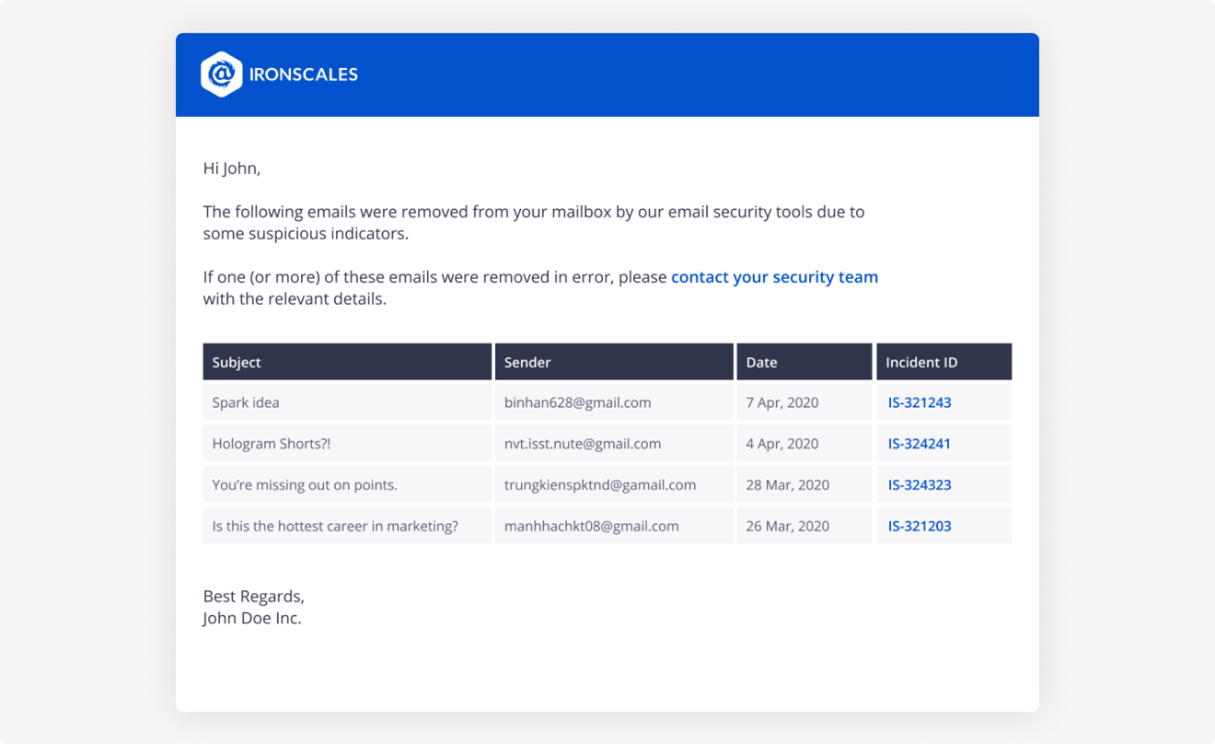 Quick Commenting
In order to improve communications and to provide a better experience between customer security teams and their end users, we are adding a "Quick Commenting" feature to each identified incident record in this release.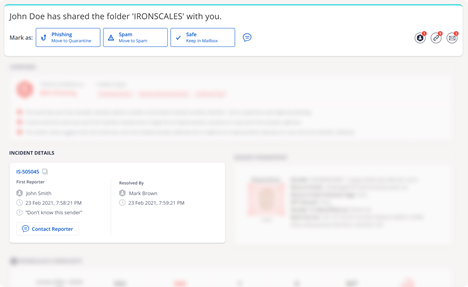 For more information, please visit us at www.ironscales.com.