We want to share a few key details about our latest release, which is now available.
Inject Phishing Campaign Emails via API (O365 only)
Many of our customers and partners let us know that the emails being sent out as part of internal email phishing campaigns from the IRONSCALES platform were being blocked. To overcome this challenge, we are pleased to announce that phishing campaign emails can now be sent out via GraphAPI. To enable this functionality please reach out to your Customer Success Manager.
New Incident View Header
In order to provide better visibility into incidents, we have developed an updated header to provide customers with additional details.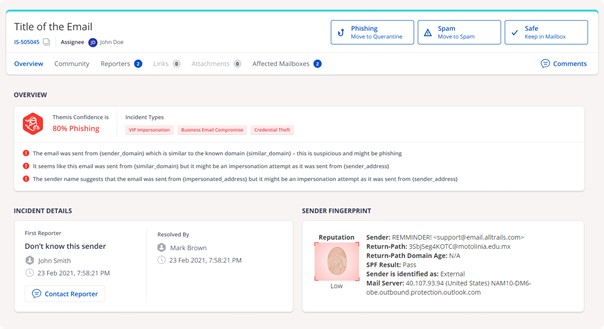 Sync Shared Mailboxes
Prior to this release, customers and partners needed to contact IRONSCALES customer support in order to sync blocked login mailboxes and then manually analyze them to determine which ones were shared. With this release, customers and partners will be able to include shared mailboxes in a customized sync process, making it easier to manage and track.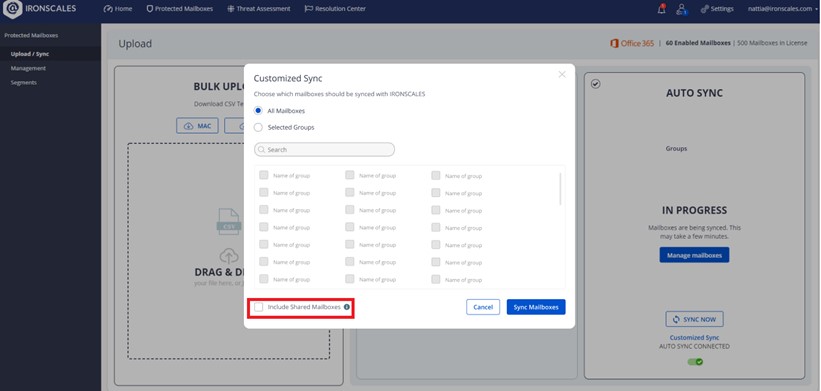 POC report showing top detected incidents and scanback incidents
We are excited to announce that our new release will include more POC details, including information about the number of emails inspected during a specific time period, the distribution of incidents identified and how much analyst time IRONSCALES has saved. This additional context will help to demonstrate the value of IRONSCALES to customer and partner leadership teams.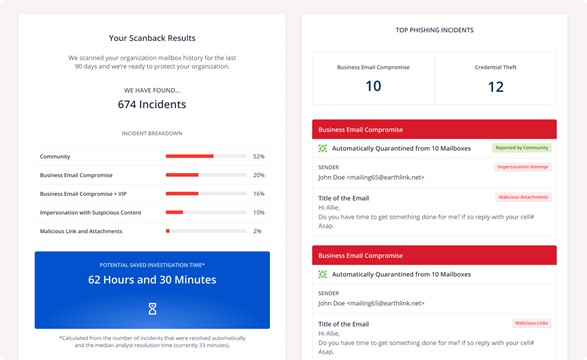 For more information, please visit us at www.ironscales.com.