We wanted to share a few key details about our latest release, which is now available.
The new sentiment gauge provides a short, summarized visual representation of how the Community has assessed a specific incident. The sentiment gauge for each incident is high, medium, or low, indicating whether the community is phishing, spam, safe, or conflicted.
The formula is composed of two parameters: incident volume and community classification significance.
The higher the rank of the gauge for phishing will indicate for larger clusters with significance to phishing. If necessary, the precise number of incident resolutions is available.
Another section is the "community insights" that is composed of the following parameters:
How many malicious links and attachments in a community cluster is encapsulated?
New "Top Reasoning" tags the are now available in this release – these are tags selected by real people for human resolution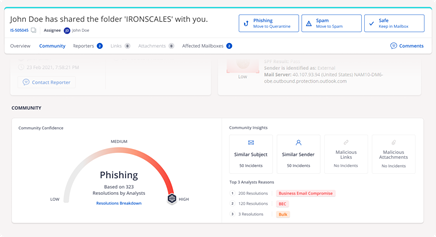 Enable the enforcement of SSO when logging into the IRONSCALES portal
Your IRONSCALES tenant owner and administrator now has the ability to force users logging into the platform to do so via single sign-on rather than with their individual user credentials (as is the case today).
Customize the sending frequency of the quarantined emails report
By default, the quarantined emails report that provides end users with a list of their emails that IRONSCALES quarantined is set to "Off." With this release, your tool admin will be able to select the frequency that this report is sent out. Options include: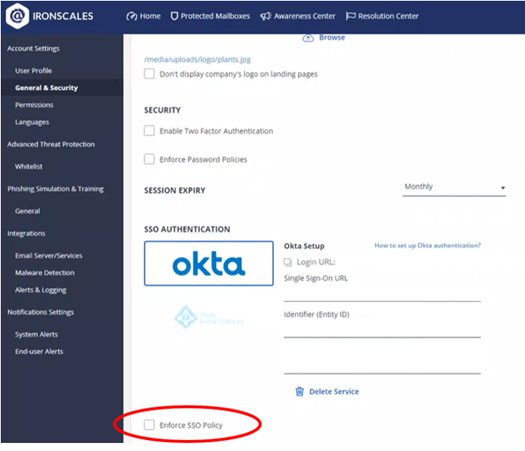 Off (default)
Daily
Every other day
Weekly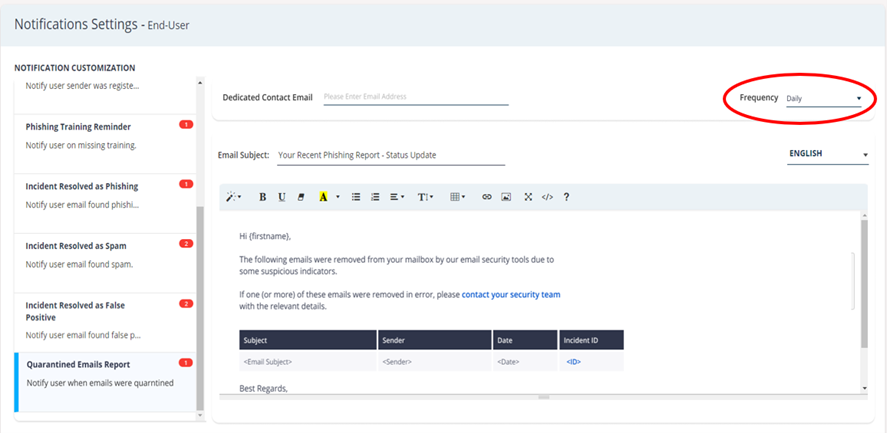 For more information, please visit us at www.ironscales.com.