With the v48.00.00 release of IRONSCALES, we are pleased to announce the following product improvements and new features:
QR Code phishing simulation campaigns
To keep your organization updated and aware of the latest trends in malicious attacks, we've added the option to add a QR code to all email templates, including two new predefined QR Code system templates for you to use. Please note that the QR code is both clickable and scannable.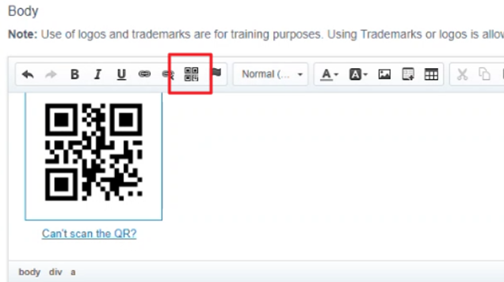 Lured participants are reported as Clicked in the Campaign Participants report:

Campaign Participants only includes populated groups
To streamline the campaign setup, IRONSCALES no longer displays empty groups in the campaign participants dropdown list.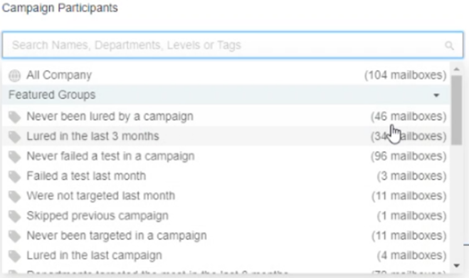 Open an option to test SMS Campaigns
The Test Campaign option now supports running SMS campaigns, only displaying participants that have a phone number and sending the SMS campaigns to the selected participants. Furthermore, it is now possible to search participants by email address and phone number.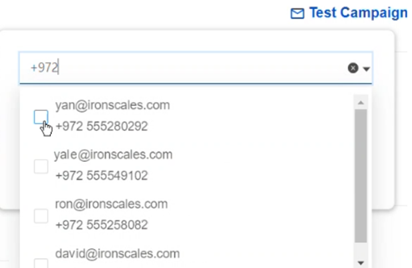 Campaign results - Add filter "Entered Details" to Participants type filter
To provide you with more visibility into your Call To Action campaign results, we've added a new Entered Details filter and table column to the Campaign Participants report, to allow you to see which users have entered their details into the Call To Action phishing simulation web page:

Include Microsoft Teams incidents in "Reported Incidents" report
Microsoft Teams incidents are now included in the Reported Incidents report. This capability comes following the recent addition of IRONSCALES™ Protection for Microsoft Teams®.
Enhanced design of incident classification buttons
In previous versions, the selected classification button had a mild gray background color, which made it hard for security analysts to distinguish between selected and unselected buttons. To correct this, we've added a light blue background to the "selected" classification button in the incidents.

Unlabeled Logs to SIEM
Implemented more accurate event names for SIEM log events containing "unknown" and "TestLEEF Message" to ensure the appropriate logs are added for those events.
Hide o365supports Domain from UI
Due to a licensing limitation, we have removed the "o365supports.com" domain from the Custom Link URL dropdown list. Existing templates remain unaffected.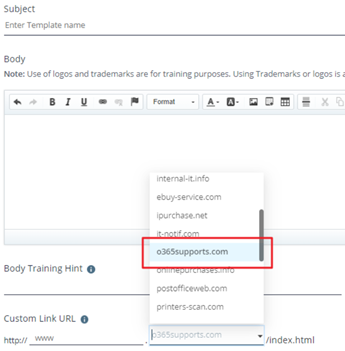 To learn more about the IRONSCALES award-winning anti-phishing solution, please sign up for a demo today at ironscales.com/get-a-demo.