With the v49.00.00 release of IRONSCALES, we are pleased to announce the following product improvements and new features:
Added Campaign Start Dates to Campaign Results Screen
The campaign's start date and time are now conveniently displayed in the campaign's Campaign Results page. Previously, this information was only displayed in the Simulation & Training tab's My Campaigns page.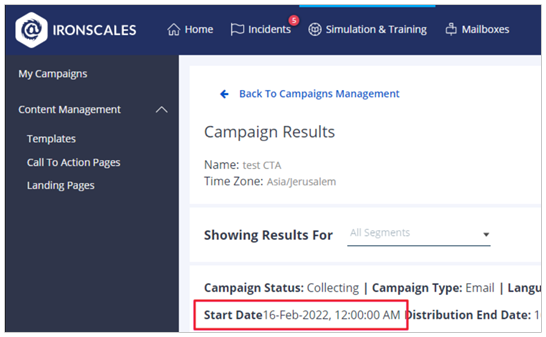 Improved Campaign Template Sorting
To sort the Simulation & Training > Templates list according to template effectiveness, we've made it possible to sort the Simulation & Training > Templates page by Click Rate and Report Rate.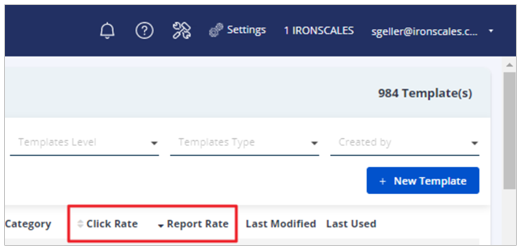 Changed Display Name in Alerts
The System Alerts > SEND AND RECEIVE EMAILS > Display name is displayed as the sender for emails that were sent for internal comments.
Removed VxStream Sandbox Integration
Following CloudStrike's acquisition of VxStream, we have decided to remove the existing VxStream Sandbox integration from the Malware Protection settings page.
Added Placeholders List to End-User Alerts Editor
To streamline the development of end-user alerts, we've included the Insert fields dropdown list in the end-user alerts editor. End user alerts have always supported these placeholders.
To learn more about the IRONSCALES award-winning anti-phishing solution, please sign up for a demo today at ironscales.com/get-a-demo.