With the v63.00.00 release of IRONSCALES, we are pleased to announce the following product improvements and new features:
Improved upgrade flow / Trial start confirmation
You can now initiate your own 14-day free trial of Complete Protect, our comprehensive security plan, or choose the "Contact Me" option to speak directly with one of our representatives from the IRONSCALES application.
Simply click the Upgrade option.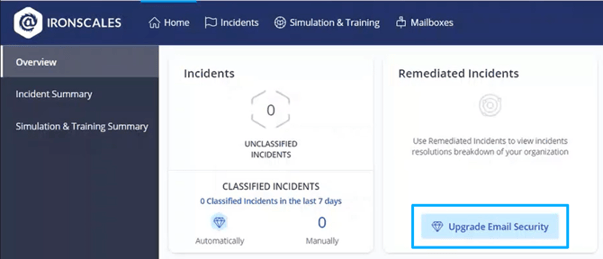 And click the appropriate button.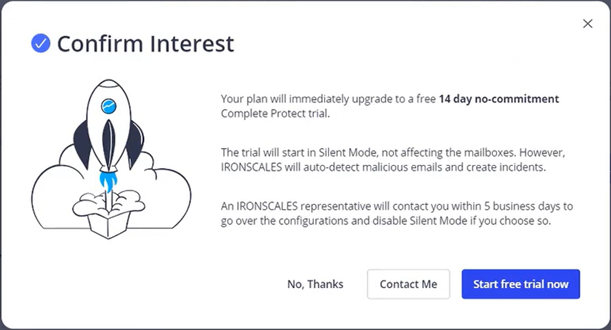 Campaign "Save draft" option
Previously, there was no indication that you could save a campaign as a draft. The campaign draft window would simply pop up when you clicked exit.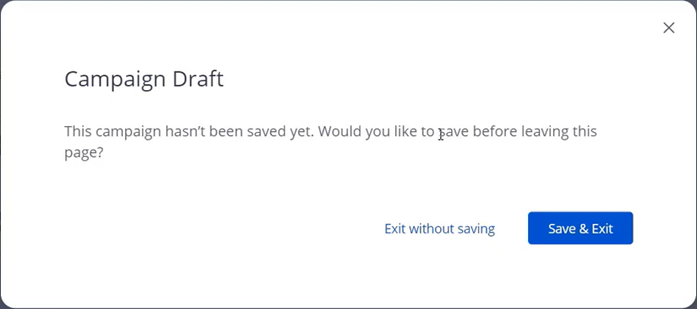 To smooth out this flow, a Save draft button appears at the bottom of the campaign editor when you start changing details in a campaign.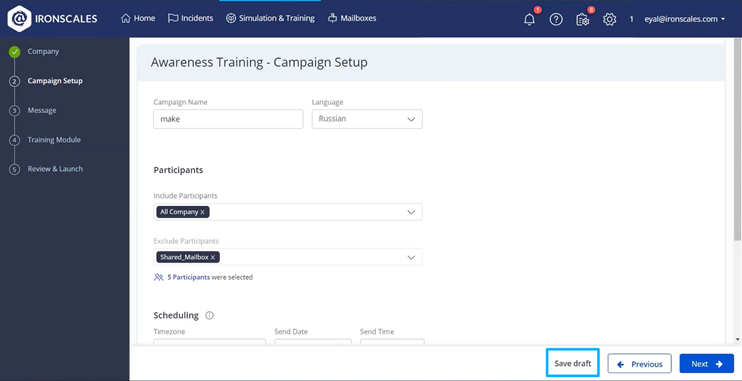 Campaign Participants CSV now includes seconds
The Campaign Results > Campaign Participants CSV report now includes seconds in the date columns, allowing campaign editors to know the exact time users read, reported, or clicked the campaign.

Endless scrolling support in the Incidents tab
Previously, the Classified Incidents and Unclassified Incidents pages only displayed the last 100 incidents, while the search and filters applied to all available incidents in the page. For usability purposes, this limit has been removed, allowing you to endlessly scroll through the incidents in the page you're on, displaying the next 20 incidents whenever you reach the bottom. Same as before, the search bar and filters apply to all the incidents on the page, not just the ones displayed.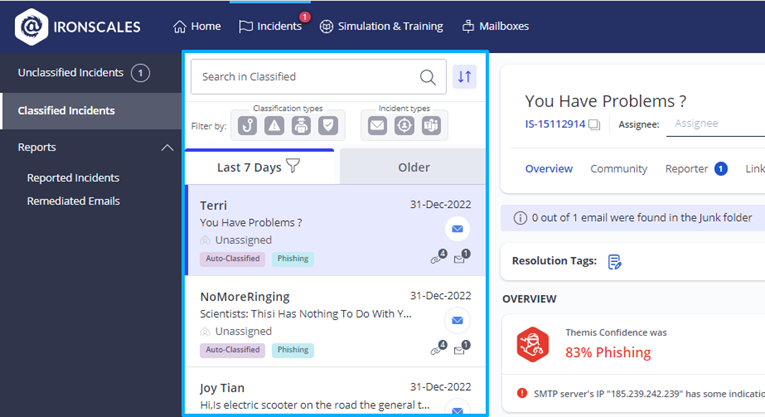 To learn more about IRONSCALES' award-winning anti-phishing solution, please sign up for a demo today at ironscales.com/get-a-demo.