Email Phishing is Biggest Security Threat To Businesses, According to IT Professionals
Over 80% of respondents to IRONSCALES' survey experienced an increase in email phishing attacks since the start of the pandemic
Cybersecurity issues are making headlines with the Colonial Pipeline ransomware attack and Twitch data breaches as just two recent examples. The threats making the news are not happening in a vacuum and are causing great concern among IT professionals, according to a recent IRONSCALES survey. In fact, according to the research, email phishing is the top concern of 90% of IT professionals.
In addition to damaging reputations, cyber threats take a toll on productivity. Since the onset of the COVID-19 pandemic, more than one third of IT professionals spend all of their time remedying phishing attacks, and 74 percent spend more than 30 minutes addressing each attack, according to the research.
IRONSCALES, the fastest growing email security provider in the world, released the results of its survey today. Conducted last month, the IRONSCALES State of Cybersecurity Survey polled more than 400 U.S. IT professionals for their insights on the impact of cyber threats to their organizations. The survey also looked at how organizations are addressing these challenges, especially against the backdrop of COVID and the move to remote-work environments.
The State of Cybersecurity Survey Results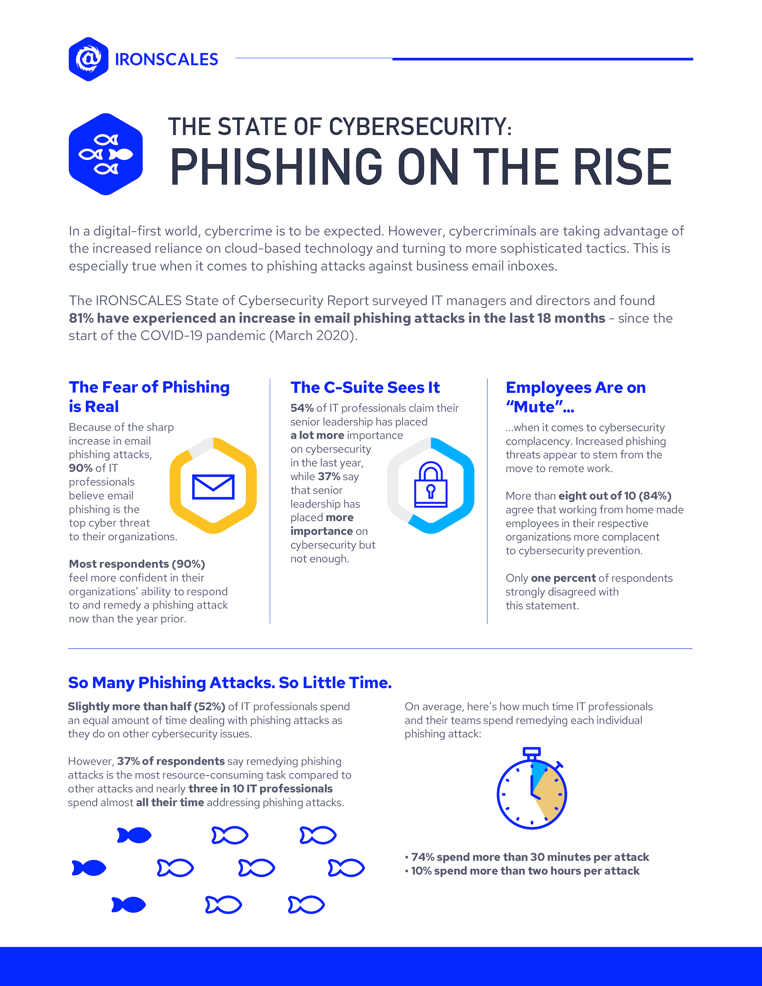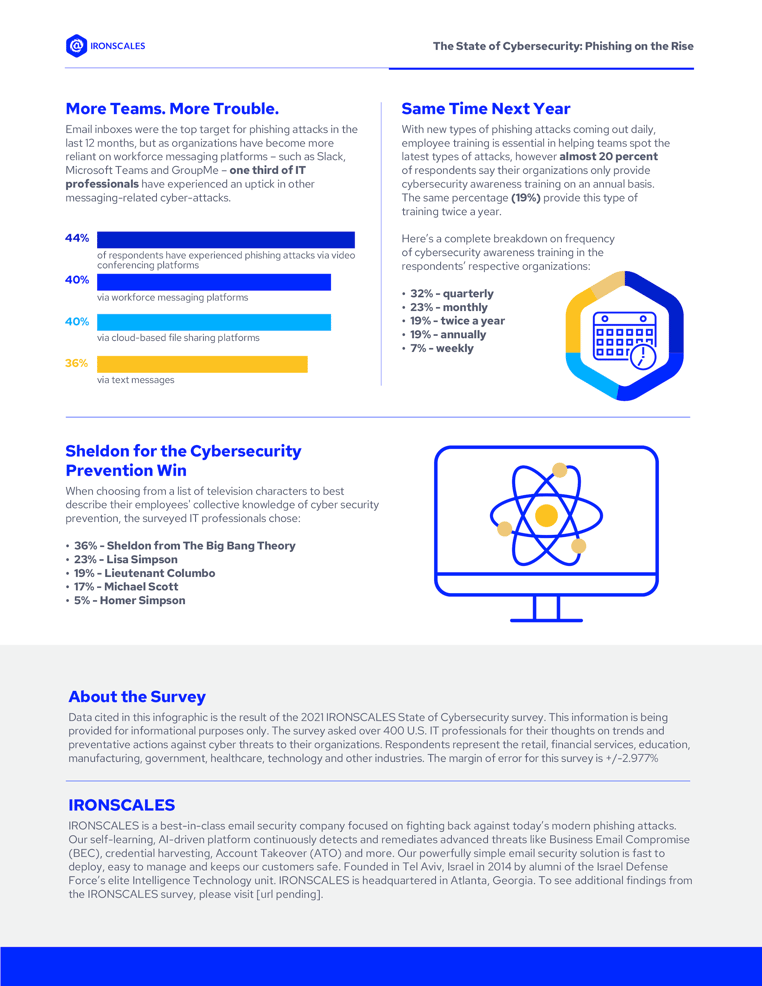 To learn more about IRONSCALES' award-winning anti-phishing solution, please sign up for a demo today.