Cryptocurrency is a digital medium of exchange that is not associated with traditional currency-issuing institutions like national banks. Instead, cryptocurrency is managed using blockchain technology that runs on distributed computers and networks across the internet. The cryptocurrency market has exploded in recent years, both in the number of cryptocurrencies available for use as well as investors placing bets on which one(s) will grow in value.
In order to access their cryptocurrency, a person requires a crypto wallet. This wallet holds the private digital key that proves ownership of the cryptocurrency and allows a person to conduct transactions using their digital funds. Without the private key, access to the digital funds is lost.
At IRONSCALES we have noticed a large number of phishing scams, which we're calling "crypto phishing" aimed at stealing the login details to a cryptocurrency user's crypto wallet. This makes sense, as the crypto markets have been in a valuation freefall of late, prompting many crypto investors to want to cash out before their account values are reduced or even become worthless. Phishers have taken notice of this trend and are leveraging this panic in the form of phishing emails leading to fake crypto wallet login pages for commonly used currencies.
Below are some examples of fake log-in pages that our platform has identified: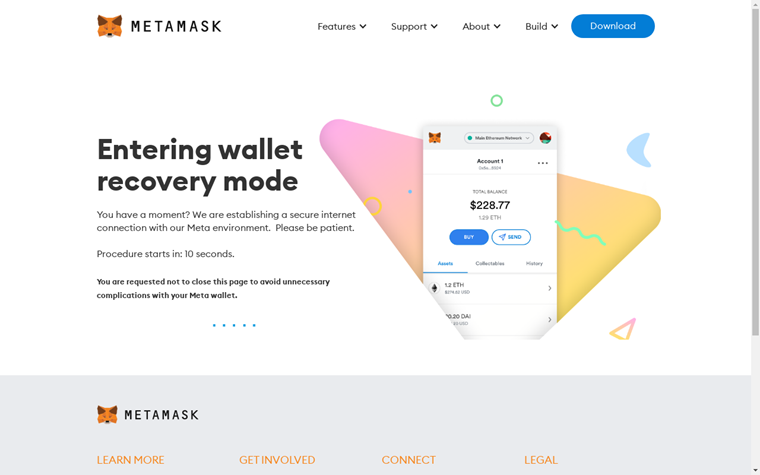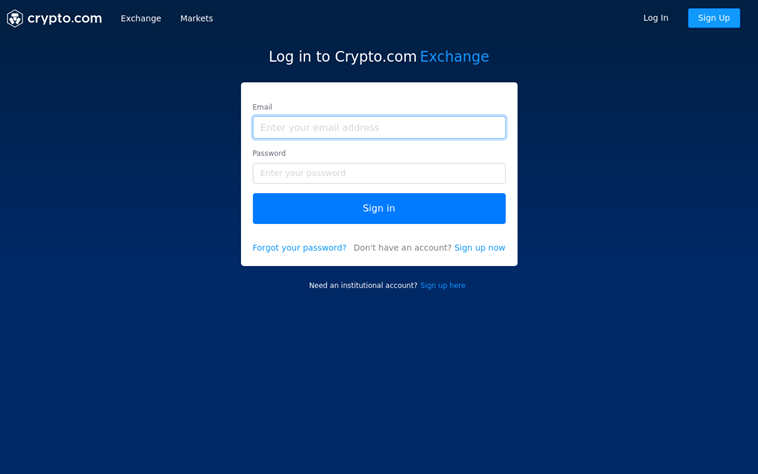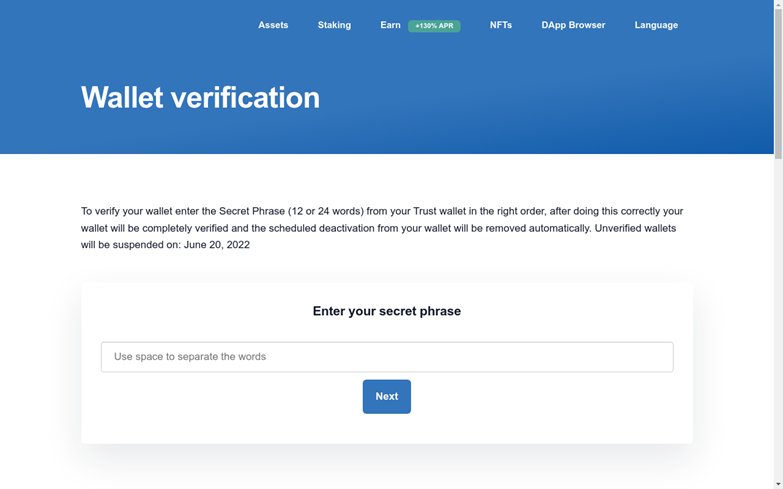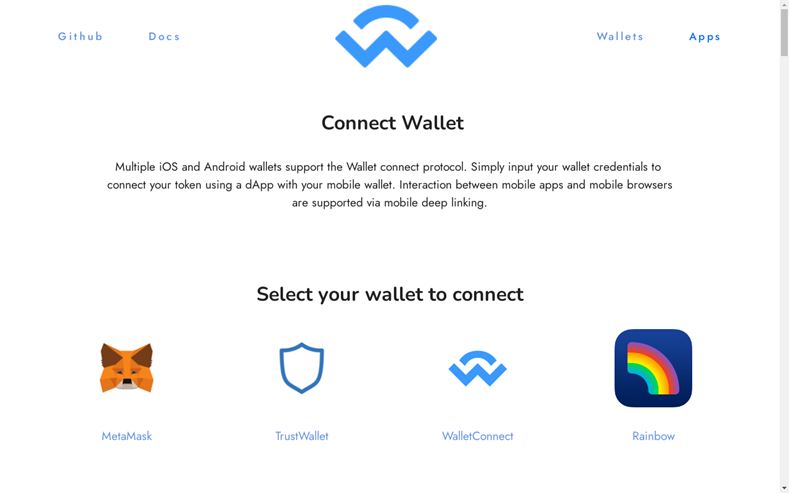 Bottom line: protect your crypto wallet. If you lose access to your wallet, your cryptocurrency will likely be stolen, and you'll almost certainly never get it back.

To learn more about IRONSCALES' award-winning anti-phishing solution, please sign up for a demo today at ironscales.com/get-a-demo.