How IRONSCALES detects phishing attacks and threats in real-time.
Contextual data is a critical element for a robust machine learning (ML) system yet building real-time data pipelines is very challenging. In this video, we describe:
IRONSCALES' data systems
How we scaled to loads of 50k predictions per second
How contextual ML models are used in ensemble with other classifiers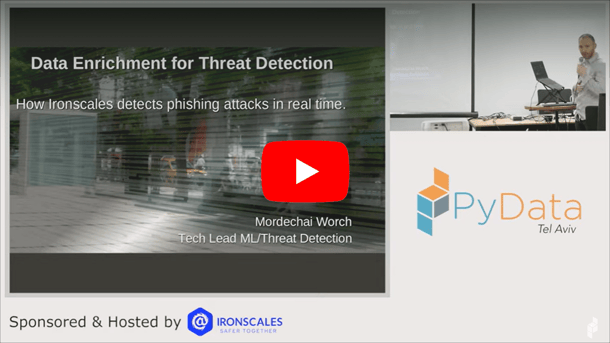 Learn more about engineering at IRONSCALES, the team, and some of their work here.